Wondering what to pack for a cruise in 2022? Packing for a cruise can be a challenge, however, you should always keep it simple and not overstress about it (remember, you're on holiday!)
Being organized is crucial – you'll find dozens of cruise packing lists online, so you can always download one for free and see what items are a must.
I have been working in the cruise industry for years and below you'll find my list of must-have cruise packing list items. Also, given the new circumstances and the general impact of coronavirus on the cruise industry, you might want to think about packing some additional items that you didn't think of before – and you'll find all of these in this post.
Adventour Begins is a participant in the Amazon Services LLC Associates Program, an affiliate program designed to provide a means for sites to earn advertising fees by advertising and linking to Amazon.com. When you click on and/or make a purchase through a link to an Amazon affiliate link placed on our website, we may receive a small commission at no additional cost to you.
Related articles:
Women's Cruise Wear – Top Cruise Essentials for Ladies
25 Top Shore Excursion Packing List Items
Snorkel Gear and Scuba Diving Equipment – Tips for a Pro!
1. Hand Sanitizer
Do not leave on a cruise without a few packs of hand sanitizers! Even though cruise ships follow strict health standards and keep a high cleanliness level, it's important to take extra care and always bring with you a pack of hand sanitizers.
Make sure you choose the size that can easily fit in your bag and in case you travel in a group/with a family, consider purchasing an economy pack that contains several hand sanitizers so that everyone can have one.
Recommended:
Germ-X Original Hand Sanitizer, With Pump, 8 Fl Ounce (pack Of 12), 96 Fl Oz
2. Travel Documents/Vaccination Record Card
Most cruise lines now require passengers to bring proof of vaccination record/PCR test results upon joining the ship. This widely varies by the geographical area and countries that your cruise itinerary includes. Make sure you double-check with your cruise line the documentation required, so you avoid potential issues upon embarking/disembarking in various ports of call.
Wondering what to pack for a shore excursion? Subscribe below and get my exclusive, insider Shore Excursion Guide for FREE!
3. Copy of Passport
One of the documents I suggest you always carry with you is a copy of your passport, as in some ports of call you'll be required to show your ID upon passing through the cruise terminal's security gates. Some port authorities such as in Nassau (The Bahamas) require cruise passengers to bring the original ID (not a copy).
This information will be in your cruise planner the day before, so make sure you read it carefully.
4. Extra Medication
In case you're taking some medicines, bring extra ones as well as vitamins, supplements (such as activated charcoal), and other medications to strengthen your immunity system. Paracetamol, vitamins C, D, Zink are recommended to help treat and prevent the Covid-19 infection symptoms.
I suggest you consult with your doctor before your cruise, regardless of whether you suffer from any chronic condition or simply want to get advice on health treatments in case you start feeling mild symptoms.
There is a medical facility on each ship, however, it might get busy and it can take time to get to the doctor, especially now due to the pandemic.
If you want to keep your medications organized, I suggest you get a medication box where you can organize your pills.
Recommended:
5. Travel Insurance
When considering what to pack for a cruise, don't forget to think about getting reliable travel insurance. Accidents and unpredictable situations can happen anytime, so it's smart to be fully covered and secured.
World Nomads is a trustworthy travel insurance company that offers several insurance plans that you can choose between based on your travel needs. They offer trip protection programs, 24/7 emergency assistance, full medical coverage, and more. See the World Nomads webpage for additional info.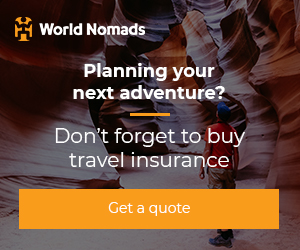 6. Disposable Face Masks
Wearing face masks onboard cruise ships has become mandatory for all crew due to the coronavirus pandemic. Most cruise lines don't require cruise passengers to wear them, however, if you are getting off in ports you'll probably be required to do so.
Cruise lines normally provide disposable face masks for all guests on a cruise ship, but I suggest you bring extra ones as well. Make sure you purchase the economy pack for the whole family!
Recommended:
100Pcs Disposable Face Masks, Black Disposable Face Masks for Men & Women
7. Refillable Water Bottle
It is definitely recommended to use your own refillable water bottle on a cruise. Water can be quite expensive, so it's a smart idea to purchase a drink package. Water on most cruise ships is potable however I personally always drink bottled water.
Recommended:
8. Reusable Straws
Having your own eco-friendly reusable metal drinking straws is a great way to avoid using plastic ones given on the ship. I love this Amazon set of 16 stainless steel straws that comes with a travel case made for travelers!
9. Antibacterial Wipes
Even though the ship areas are thoroughly sanitized several times a day, always have a pack of antibacterial wipes on you. Regardless of whether you go outside in port or spend time inside the ship areas, wash and clean your hands frequently!
Recommended:
Lysol Disinfectant Multi-Surface Antibacterial Cleaning Wipes 
10. First Aid Kit
The first-aid kit is a must-have for all cruisers as it contains all the essentials that will have you prepared for any potential emergency wherever you go. They come with bandages, alcohol wipes, aspirin tablets, Ibuprofen tablets, scissors, tweezers, and other items and medications. If you travel with kids (and we know how kids can get clumsy), this kit is a lifesaver!
Recommended:
First Aid Only All-Purpose Essentials Soft-Sided First Aid Kit, Blue, 298 Pieces
11. Lanyard
The only thing that you actually need to carry around with you when you walk around the ship is your cruise card/ship ID card, as it's your stateroom key and a card you make all the purchases with at the same time.
In case you lose it, you can always get a replacement at Guest Services desk, but to avoid it, get a lanyard to carry it around your neck at all times.
Recommended:
Amazon Neck Lanyards for ID Badge Holder
12. Waterproof ID Card Badge Holder Case
If you are going out in port, along with your cruise ID card you'll probably want to bring your photo ID, credit card, driver's license and cash money. A waterproof ID case is ideal for this, as it's small, practical and you can carry it around your neck or chain it to your belt.
Recommended:
Waterproof ID Card Badge Holder Case Waterproof Sports Case Vertical Badge Holders with Lanyard and Keychain (3 Pack)
13. Money Belt
A money belt is a perfect holder for your passport, smartphone, ID card and other documents and valuables that you can safely keep hidden under your clothes.
It is recommended when you go out in ports as in some of them there are a lot of pickpockets so the money belt really comes in handy.
Recommended:
RFID Blocking Travel Wallet – Money Belt & Passport Holder, Waist Pack for Women Men – Black
14. Poo-Pourri
Cruise ship staterooms can sometimes have an unusual smell, especially the inside cabins that don't have balconies or windows. Whether you are a crew or a guest, I suggest you get a Poo-Pourri spray that you can use in your bathroom or any other living space.
Recommended:
Poo-Pourri Before You Go Toilet Spray 3.4 Oz Peony Blossom, 2 Pack
15. Power Adapter
Cruise ships have different models of power outlets onboard and they might not be the same as the ones you have in your country. That's why it's extremely important to bring a universal power adapter, preferably with several electrical and USB outlets.
Recommended:
Cruise Power Strip No Surge Protector with USB Outlets – Ship Approved (Non Surge Protection) Cruise Essentials
16. Power Bank
Nowadays, most cruise lines don't approve of the use of power strips onboard due to the increased risk of fire. Having a portable charger will allow you to charge your devices at any time, outside in port, or onboard.
I always bring mine when I am out on a shore excursion, as it allows me to keep my smartphone charged and be camera-ready at all times.
Recommended:
Anker Portable Charger, PowerCore Essential 20000mAh Power Bank with PowerIQ Technology and USB-C (Input Only), Durable External Battery Pack Compatible with iPhone, Samsung, iPad, and More.
17. Ziploc Bags
These ultra-handy Ziploc bags come in various sizes and they are ideal for storing snacks, sandwiches, smaller electronics or clothes.
Recommended:
Ziploc 347 Variety Total Bags, 347 Pack, Piece Assortment, clear
18. Portable Fan
If you are staying in a small or inside stateroom, a portable fan can significantly improve the air flow inside your living space. Be sure to bring one that is light and easily fits in your suitcase.
Recommended:
Amazon Basics 3 Speed Small Room Air Circulator Fan, 7-Inch
19. Packing Cubes
Packing cubes are very useful when it comes to organizing and sorting the things inside your luggage. They prevent movement inside the suitcase and reduce clothing wrinkles, and are made of a waterproof fabric so they keep the stuff dry.
Recommended:
Veken 6 Set Packing Cubes, Travel Luggage Organizers with Laundry Bag & Shoe Bag (Teal)
20. 4-Wheel Spinner Suitcase and Carry-On
When thinking of what to pack for a cruise, be sure to choose the right suitcase for your things. Cruise terminals can be quite long and it's super helpful to have 4-wheel multi-directional spinners to ensure smooth maneuvering.
They come in different colors and sizes and can be perfect carry-ons as well.
As for the carry-ons, I strongly suggest you bring one as you can store some basic stuff including extra pair of clothes, snacks, basic toiletries, travel documents.
Upon embarking on a cruise ship, you'll wait for your luggage to be delivered to your stateroom for several hours, so a carry-on can come in handy to bring essentials with you (and a life-saver in case your luggage gets lost, God forbids!).
Recommended:
Lightweight Durable Hardside 4-Wheel Spinner Travel Suitcase Bags
21. Over the Door Organizer
One of the most useful things you can bring on your cruise, whether you are a crew or a guest, is the over-the-door organizer that you can keep in your bedroom or bathroom. It will save you space and help you keep your cosmetics, clothes, shoes, and other stuff organized, sorted and within easy reach.
Recommended:
2 Pack 5-Shelf Over Door Hanging Organizer
22. Hanging Toiletry Bag
Another handy item to help you save space and organize your toiletries, accessories, cosmetics, makeup and other bathroom essentials is a hanging toiletry bag, a must for both crew and guests. It is practical, made of water-resistant material and contains several storage compartments.
Suggested article: Women's Cruise Wear – Top Cruise Essentials for Ladies
Recommended:
Water-Resistant Toiletry Travel Bag with Hanging Hook
23. Water-Resistant Wristwatch
A digital watch is a great gadget that can help you keep track of the time while you're on your cruise. Depending on your itinerary, you may be changing time zones and hours, and a digital watch makes it easy for you to adjust it and keep an eye on it at all times.
Recommended:
Skmei Casual Sports Digital LED Watch Military Multifunctional Wristwatch Water Resistant Army Green
24. Insect Repellent
Bug repellent is a life-saver if you are planning to join some shore excursions and activities in nature. The climate can be very diverse in different ports of call and to be on the safe side, be sure to always bring one on you.
An alternative option is a mosquito repellent bracelet, very practical for outdoor activities, waterproof and adjustable.
Recommended:
REPEL Plant-Based Lemon Eucalyptus Insect Repellent, Pump Spray, 4-Ounce, Pack of 2
25. Snorkel Gear
For snorkelers and divers, it is a smart choice to bring your own snorkel equipment, especially now in the era of the Covid-19 pandemic. You can always rent them as well, but they can be quite expensive (up to $10 a piece). I always bring my own, just to be on the safe side.
Read more on what snorkel gear to bring in my article Snorkel Gear and Scuba Diving Equipment – Tips by a Pro!
Recommended:
Panoramic Diving Mask, Trek Fin, Dry Top Snorkel Set + Travel Bags
26. Eco-Friendly Sunscreen
Whether you plan to go to the beach or hang out by the pool, be sure to bring sunscreen to avoid getting sunburnt. I personally use reef-friendly sunscreens with high SPF, and the one below I highly recommend you to try:
Sun Bum Original SPF 50 Sunscreen Lotion, Vegan and Reef Friendly
27. Dry Pouch
Bring a waterproof case if you want to make some incredible underwater photos and videos with your iPhone or smartphone. You can also use it to keep money, credit cards and other valuables safe and dry.
If you need more space for your stuff, check out this waterproof pouch with a waist strap (2 pack).
Recommended:
JOTO Universal Waterproof Pouch
28. Portable Lockbox
On a cruise, be prepared to share your living space with thousands of fellow cruisers. Cruise vessels are equipped with security cameras, however, I strongly recommend you get a portable lockbox safe where you can store your valuables, especially on a pool deck when you go swimming or sunbathing.
A portable lockbox safe is also very useful outside in port, as you may be a victim of a pickpocket at the beach or other crowded places.
Recommended:
SAFEGO Portable Indoor/Outdoor Lock Box Safe with Key and Combination Access (Blue)
29. Lightweight Backpack
A backpack is a must on a cruise! Whether you are into outdoor activities, need space for your laptop, or simply bring the daily necessities with you, a backpack is a must-have.
The one below is made of water-resistant material, has multiple compartments, and even features a USB port where you can charge your phone.
Recommended:
Travel Laptop Backpack, Water-Resistant with USB Charging Port
30. Waterproof Dry Bag
If you go kayaking, fishing, camping, boating or other water-related activity, having a waterproof dry bag comes in handy as you can keep your stuff away from getting wet.
These bags come in different sizes, are very compact and easy to maintain.
Recommended:
Floating Waterproof Dry Bag 5L/10L/20L/30L/40L
31. Motion Sickness Pills
To avoid getting seasick, I suggest you always have on you a pack of Dramamine motion sickness pills that provide powerful, fast relief from motion sickness when you are on the water.
You can normally get pills at the Guest Services desk onboard the ship and all ships provide them, however, I suggest you bring them on your own as well.
Recommended:
Dramamine Motion Sickness Original, 36 Count
32. Mesh Popup Laundry Hamper
Collapsible, portable and easy to handle, pop-up laundry hampers are ideal if you are going on a long cruise or traveling with kids. You can simply store your dirty clothes and keep things organized, or you can use them as a toy basket for your kids' toys.
Recommended:
Mesh Popup Laundry Hamper – Portable, Durable Handles, Collapsible for Storage and Easy to Open
33. Wrinkle Release Spray
You are not allowed to iron onboard the ship, so you are not left with many options: you can either pay for your clothes to be washed and ironed, or you can bring a wrinkle releaser fabric spray to keep your clothes fresh, ironed and scented. You can also use it for curtains, pillowcases, sheets and more.
Recommended:
Downy Wrinkle Releaser Fabric Spray, Light Fresh Scent – Odor Eliminator, Fabric Refresher, Static Remover & Ironing Aid 
34. Windproof Travel Umbrella
Regardless of which ports of call your cruise itinerary includes, you should always bring a light, compact windproof umbrella that can easily fit in your backpack. I've experienced rain in the ports where I least expected it, so I always carry a small travel umbrella in my bag.
Recommended:
Repel Umbrella Windproof Travel Umbrella – Compact, Light, Automatic, Strong and Portable – Wind Resistant, Small Folding Backpack Umbrella for Rain – Men and Women
35. Portable Flashlight
Although it happens rarely, cruise ships can run out of power and in these cases, having a small flashlight can be a real lifesaver.
Recommended:
LE LED Tactical Flashlight LE1000 High Lumens, Small and Extremely Bright Flash Light, Zoomable, Water Resistant
36. Walkie-Talkies
Nowadays, most large cruise companies have developed apps to facilitate (among other things) the onboard communication between their passengers, members of family, friends and groups traveling together.
However, sometimes you need to purchase a package to use this function. Alternatively, you can get yourself a set of walkie-talkies that you can use for communication. I saw many guests using them (particularly those traveling with kids) and I found them super fun and useful!
Recommended:
Motorola T100 Talkabout Radio, 2 Pack
37. Magnetic Hooks
As the storage space in cruise staterooms and cabins can be quite limited, I suggest you get extra strong magnetic hooks that you can hang wherever there are surfaces made of steel. I used to hand these on a cabin wall or a fridge, and they made my life so much easier.
Recommended:
Neosmuk Magnetic Hooks with Hook for Refrigerator, Extra Strong Cruise Hook for Hanging, Magnetic Hanger for Curtain, Grill 
38. Wall Magnetic Clips
Magnetic clips are ideal to post pictures, post-its, cruise planners, packing lists, and reminders on a cabin wall, as well as all other things and information you may find useful on your cruise.
Recommended:
DIYSELF 4Pack Magnetic Metal Clips Refrigerator Whiteboard Wall Fridge Magnetic Memo Note Clips Magnets Metal Clip
39. Rain Jacket
No matter where you go, you should always have on you a light rain jacket or waterproof poncho. Almost every time I went to the Caribbean ports of call, especially in wintertime, the weather was unpredictable and I wished I had had a rain jacket on me.
Upon buying one, make sure it's waterproof and light, as you don't want it to occupy too much space in your luggage.
Recommended:
Columbia Men Watertight II Jacket, Black, Large
40. Eyeglass Repair Kit
If you are wearing glasses, it's handy to have a small eyeglass repair kit on you, just in case you break or damage them. This useful kit comes with eyeglass screws, screwdrivers, a tweezer, a cleaning cloth, screw caps, and more.
Recommended:
41. Dental Repair Kit
There are no dentists onboard, so if you are taking a longer cruise, it's recommended to bring a small basic dental repair kit that can help you temporarily repair lost fillings, caps, crowns, or inlays. 
Recommended:
DenTek Temparin Max Lost Filling and Loose Cap Repair Kit | One Step Formula | 5+ Repairs | 0.04 Ounces | 2-Pack
42. Walking Shoes
Having comfortable walking shoes on a cruise is an absolute must! Don't go on a cruise without a pair of cozy shoes that you can wear onboard and outside in port, particularly if you plan to join a shore excursion that requires wearing closed-toe walking shoes.
Recommended:
New Balance Women's FuelCore Nergize V1 Sneaker, Black/Magnet, 7.5
43. Binoculars
The world is a wonderful place and cruises allow you to explore the most beautiful parts of it. I suggest you bring a pair of compact binoculars with you, especially if you are going on an Alaskan or Baltic cruise as the sceneries you'll encounter are breathtaking.
Binoculars are also great to have when your ship is approaching the port, so you can catch a glimpse of native life and people even before stepping off the ship. Also, they can come in handy if you are joining a shore excursion that involves outdoor activities and sightseeing.
Recommended:
Compact Binoculars with Clear Low Light Vision, Large Eyepiece Waterproof Binocular for Adults and Kids
44. Towel Clips
Towel clips are very useful for those of you who plan to spend time on pool decks or a beach. It can be quite windy on pool decks on sea days and outside in ports of call, so these tiny towel clips will secure your towel and keep it from blowing away.
Recommended:
20 Pack Beach Towel Clips, Chair Clips Towel Holder for Beach, Chair Pool Chairs on Cruise-Jumbo Size
45. Jacket/Cardigan
It can be quite breezy in the morning and evening on a cruise ship, particularly on outer decks. You don't want to miss the most beautiful sunrises and sunsets just because you feel cold. Bring a light jacket or cardigan to keep you cozy and warm at all times.
Suggested article: Women's Cruise Wear – Top Cruise Essentials for Ladies
Recommended:
Women's Long Sleeve Cable Knit Sweater Open Front Cardigan
46. Camera/GoPro
Don't leave on a cruise without a good camera, as you don't want to miss the incredible photo ops that every cruise has to offer! If you plan to join some underwater or adventurous activities, bring a GoPro camera and make some lifetime memories.
Panasonic Lumix camera has amazing reviews, it is compact and ideal for travelers. Of course, don't forget to bring a waterproof phone case with it.
Recommended:
Panasonic LUMIX DC-ZS70K, 20.3 Megapixel, 4K Digital Camera
47. Thermal Coffee Mug
Coffee and tea lovers should bring their own vacuum-insulated coffee mug to keep their favorite beverages hot and cold for long hours. On top of that, it is a smart choice to have your own coffee mug now in times of the coronavirus pandemic.
Recommended:
Coffee Mug with Handle, 14oz Insulated Stainless Steel Coffee Travel Mug, Reusable Coffee Cup with Lid
48. UV Phone Sanitizer Box
UV sterilizer box for smartphones is a great gadget to have on a cruise, as you will be dragging your phone all around and touching the surfaces that hundreds of other people touch. You can easily sterilize your phone in this environment-friendly, compact phone sanitizer UV box that kills all germs and bacteria.
Recommended:
UV Light Sanitizer, Phone Sanitizer UV Box | UV Sterilizer Box for Smartphone
49. Toiletry Bottles Set
Saving space in your luggage or cabin when you go on a cruise is one of the major things to keep in mind. Travel-size toiletry bottle set allows you to bring small quantities of your favorite cosmetic products without taking up a lot of space.
The set contains numerous lightweight TSA-approved containers ideal for keeping oils, shampoos, gels, tonics, moisturizing lotion, hand sanitizer, and many other products.
Recommended:
ALINK 16pcs Travel Size Toiletry Bottles Set, Tsa Approved Clear Cosmetic Makeup Liquid Containers with Zipper Bag
50. Cruise Packing List
Last but not the least, don't forget to bring a cruise packing list where you will have an overview of what to pack for a cruise. Depending on your cruise destination, make a list of must-have items to bring to make your packing easier and simpler.
Below, you'll find a list of some additional things to bring on the Caribbean cruise, or any other cruise to the warmer parts of the globe. Additionally, you can read my article 25 Shore Excursion Packing List Items for some extra ideas on what to bring on your shore excursion!
Caribbean Cruise Packing List
Swimsuit
Bathing Suit cover-up
Water shoes
Sunglasses
Hat
Sand-resistant beach blanket
Beach Bag
Aloe Vera after-sun gel
Lip Balm with SPF
Subscribe below and get my exclusive, insider Shore Excursion Guide for FREE!
Adventour Begins is a participant in the Amazon Services LLC Associates Program, an affiliate program designed to provide a means for sites to earn advertising fees by advertising and linking to Amazon.com. When you click on and/or make a purchase through a link to an Amazon affiliate link placed on our website, we may receive a small commission at no additional cost to you. Read my full disclosure here. 
You May Also Like:
Women's Cruise Wear – Top Cruise Essentials for Ladies
25 Top Shore Excursion Packing List Items
Snorkel Gear and Scuba Diving Equipment – Tips for a Pro!